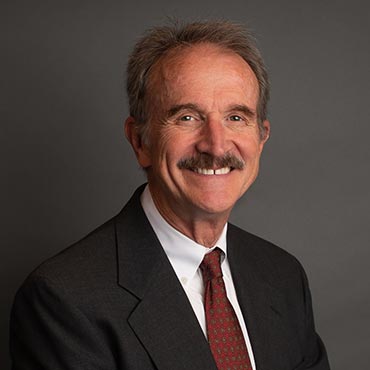 Dr. Duane Erickson is an orthodontist in Silver Spring and Olney, Maryland who specializes in providing quality orthodontic care to children and adults, utilizing the most current technology available. He has been named as one of the best orthodontists by his dental peers and patients in the Washingtonian Magazine and Washington Consumers Checkbook.
Education and Naval Service
Dr. Erickson was born and raised in Silver Spring. He received his Bachelor of Science degree from the University of Maryland in College Park and his Doctorate in Dentistry from the University of Maryland Dental School in Baltimore. He served in the Navy for three years and spent one-year volunteering at the United Nations Refugee Processing Center in the Philippines.
Dr. Erickson practiced general dentistry for seven years before returning to school at Fairleigh Dickinson University for his specialty training in orthodontics. He has found his experience in general dentistry to be extremely valuable in diagnosing and treating his orthodontic patients with a concern for their overall dental health.
Continuing Education, Accreditations, and Memberships
Dr. Erickson's training in the latest orthodontic techniques and advancements is regularly updated through continuing education programs. He is an active member of numerous professional organizations, having served as president of the Maryland State Society of Orthodontists, chairman of the education committee for the Middle Atlantic Society of Orthodontists and president of the prestigious Greater Washington Orthodontic Study Club. He has also taught courses for the Southern Maryland Dental Society.
Outside The Office
Dr. Erickson, his wife and three children live in Sandy Spring, which is a few minutes from the office. During his spare time, he is an avid outdoor enthusiast and regularly enjoys tennis, backpacking/camping, cycling, and cross-country skiing.